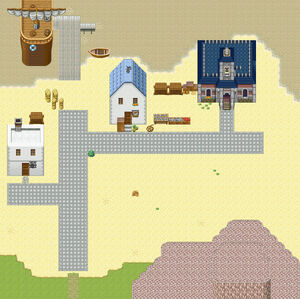 The town of mendom is based near the ocean. At the dock you can speak to the captain whom will sail to Achrim. Also it is told that a hidden fishing spot is around here where the infamous Golden Fish may be caught.
Shops and Useful NPCs
Edit
Pirate
Undead Fisherman (appear only at night)

Quests Available
Edit
Back to Locations
Ad blocker interference detected!
Wikia is a free-to-use site that makes money from advertising. We have a modified experience for viewers using ad blockers

Wikia is not accessible if you've made further modifications. Remove the custom ad blocker rule(s) and the page will load as expected.